Liverpool FC: Domestic abuse victim photos used in 'sick' football post
Photos of several abuse victims were posted on Facebook next to a picture of Jurgen Klopp with the caption "beaten at home throughout lockdown".
Katie Walker, whose image was used, said it was "extremely traumatic".
Merseyside Police condemned "making fun" of "this abhorrent abuse".
"It is just a picture to these people sharing it but to us it is our lives. It is extremely traumatic," said Ms Walker, who lives in Liverpool.
"To see that it is being made a joke of in the name of football has brought back all those feelings of shame and anxiety."
Ms Walker, who has set up the charity Katie Cares to help support survivors, also called on football clubs to condemn the post, which she called "sickening".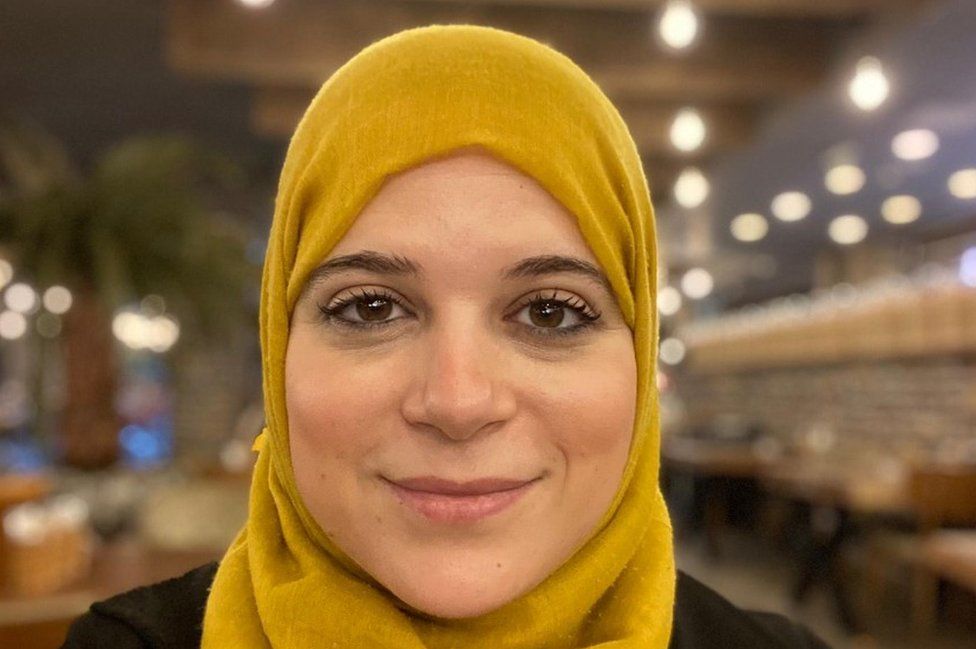 Amna Abdullatif, from Women's Aid, said the post "empowers abusers while simultaneously disempowering victims".
"Jokes or [so-called] banter about domestic abuse and other forms of violence highlight a toxic culture where abuse of women is tolerated," she said.
"It also sadly conflates domestic violence with football fans."
She said women who spoke out about domestic abuse "do so against a difficult backdrop and using images of abused women creates more hurdles for those abused not to report abusers".
Assistant Chief Constable Ian Critchley said no criminal offence had been committed but called the post "hugely disrespectful and upsetting to anyone who has suffered domestic abuse".
He said domestic violence was "abhorrent abuse and to make fun of this in such a way is demeaning and unhelpful and I urge people to think twice before sharing such images".